These brilliant garage storage ideas will help you make the most of the space you have and organize everything you need to store. Check out these tips to find ways to make your garage more organized and better to use.
1. Stack Bins Vertically to Save Floor Space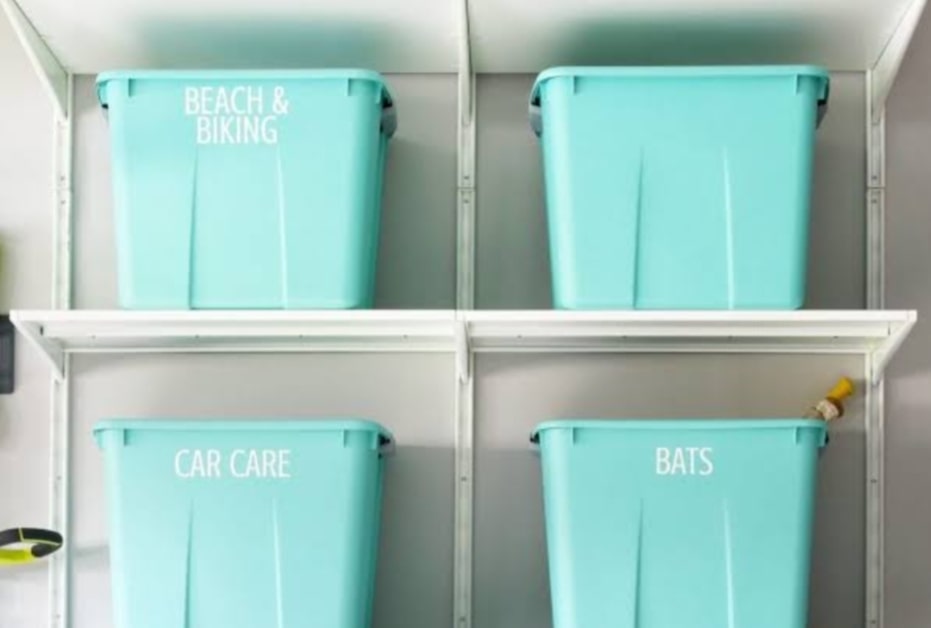 Plastic storage bins are one of the great garage storage systems to separate and organize your equipment by sport or season. Unfortunately, they usually get stacked against a wall somewhere. Consider different color bins for each sport to make finding what you need a breeze, and utilize the sides of the wooden frame for wall-mounted accessory items such as fishing rod holders or utility hooks for lightweight equipment.
2. Car Care Products Cabinet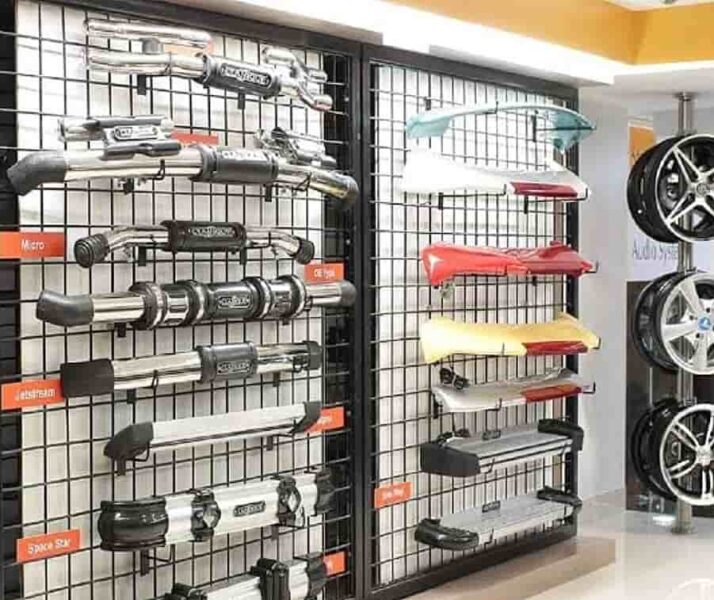 Organize your auto lubricants, fluids, and other items in this simple shelf/work table cabinet. You can mount a fold-up door on special hinges. You can also make a small wooden rectangular cupboard where you can keep all your Car Care Products. It will help you to be organized and keep your things safe. Whenever you need car care products you would not have to search. It will save a lot of time.
3. Store More on Walls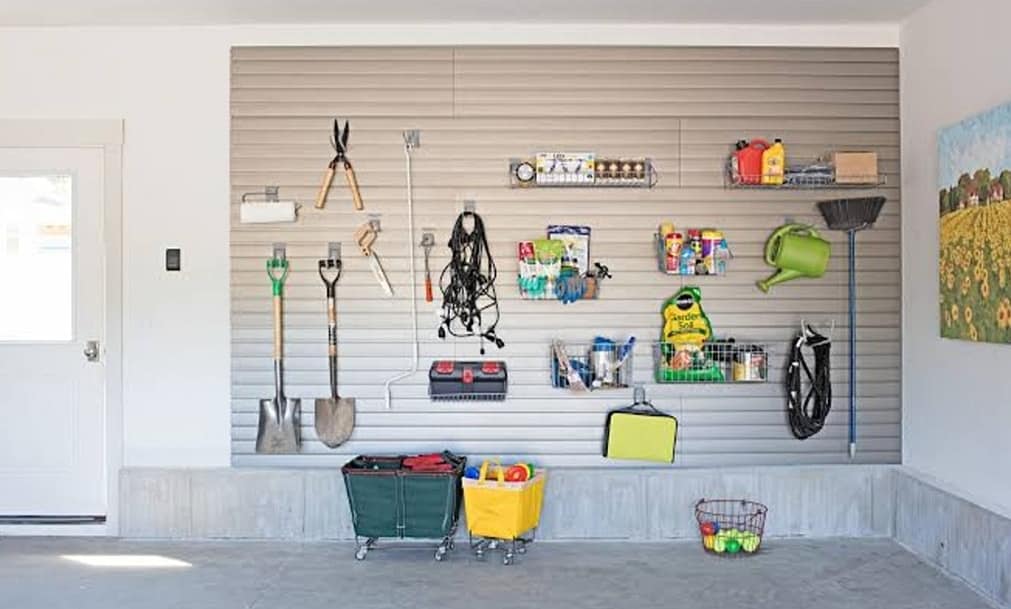 The best strategy is to add a layer of three-quarter-inch plywood over the drywall or bare studs. That gives you a continuous fastening surface so you can mount storage hardware easily, and arrange items in a space-efficient way. This will help you a lot if you have a small space area. It is a smart investment because it is easy to remove. Make sure you know the weight of your products in advance.
4. Garage Corner Shelves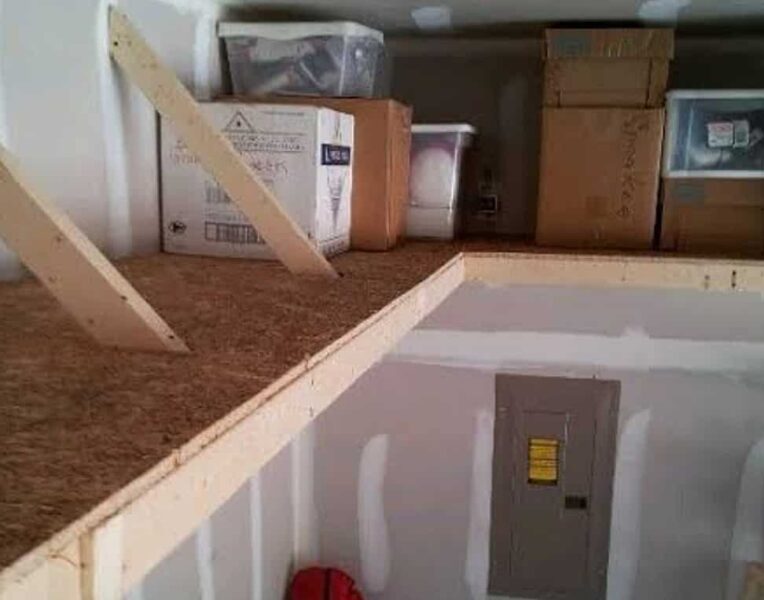 These corner shelves are perfect for storing smaller items such as glues, oils, waxes, and polishes, which get lost on larger shelves. Make sure that the garage corner shelving unit is of the highest quality and can be adjusted. This storage solution will help you get organized. Open design allows you to quickly fetch the thing you want. You can also make the garage corner shelves from plywood or oriented strand board to make shelves that fit snugly between the corner studs.
5. Don't Waste the High Space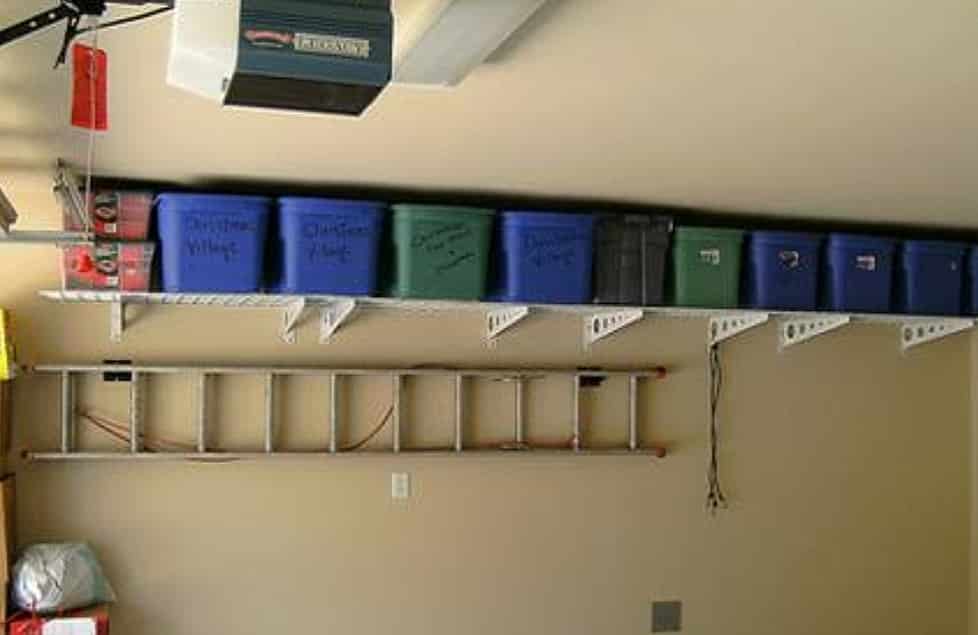 If all the stuff in your garage is within easy reach, you are probably wasting lots of storage space. The high spaces may not be prime real estate for often-used tools, but they are perfect for long-term storage. You can also keep seasonal stuff like holiday decorations or camping gear. It will save a lot of space in your garage. Enthusiasts can easily build this storage solution in just a few hours.